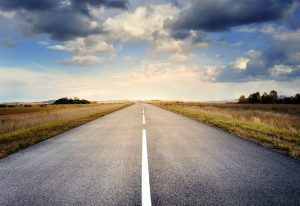 Are you aware that there is no such thing as one simple driver's licence? Actually, hundreds of licences exist of different types, they depend on the type of vehicle you want to drive, whether you will be driving in a professional capacity or not and if you want to drive larger vehicles. Today, we will take a look at what an LGV license is, how you get one and how the whole LGV licence test works.

What Is An LGV Licence?

Many of the different types of driver's licence are listed on the back of your pink driver's licence. These outline the types of vehicles that the licence holder is allowed to drive and are generally organized by the weight and size of the vehicle. The categories take in all vehicles from motorcycles to large commercial vehicles. If you are able to drive a car, you will typically have a Category B driver's licence.

Category C+ E: If you have this licence then you have the highest HGV licence class and are able to drive HGVs and construction equipment that are classified as being the heaviest and the largest. It is no surprise that this licence is highly sought after! It means you can drive a vehicle with a maximum authorised mass of more than 7.5 tonnes and trailers that are heavier than 750kg.

Category C: In the UK, this is the most common licence for HGV drivers, it means the holder can drive the likes of bin lorries, tipper trucks, articulated lorries and the heaviest box trucks as well.

Category C1 + E:  There are some restrictions for LGV drivers with this licence, hence it is usually seen as the lower-class LGV licence. It covers vehicles between 3.5 and 7.5 tonnes, while trailers can be 750kg. The likes of cargo vans, utility trailers or small tipper trucks are all possible examples.

Category C1: We could call this the base LGV licence. Usually, it is a stepping stone to one of the other licenses. It lets you drive small box trucks and transit vans but you are not allowed to tow a trailer.

What Does LGV Licence Training Involve?
All of the necessary physical skills, as well as the needed knowledge to drive safely, are covered. Since an LGV is not the same as a car, this training is crucial - the skill set is very different. For instance, some of the skills are:

Turning properly
Manoeuvring in spaces that are tight
Reversing trucks or when using a trailer
Using mirrors and safety equipment correctly
Correct braking and accelerating.

As well as these, LGV training helps drivers to have what they need to pass their Driver CPC - this is the start of the process to becoming a professional driver. It requires an understanding of LGV driving theory and the ability to pass a practical examination - there are 2 tests for each skill.

What Happens At The LGV Test?

The LGV test is similar in toe the Driver CPC test in that there are 3 sections that need to be passed and these are split into two parts:

The Theory Side: Drivers need to show that they have the knowledge to drive safely. Usually, drivers take this part of the test first once their professional entitlement has been posted to them. It normally takes several weeks for the provisional entitlement to arrive, so students can use the time to revise so that they're ready to take the exam straight away.