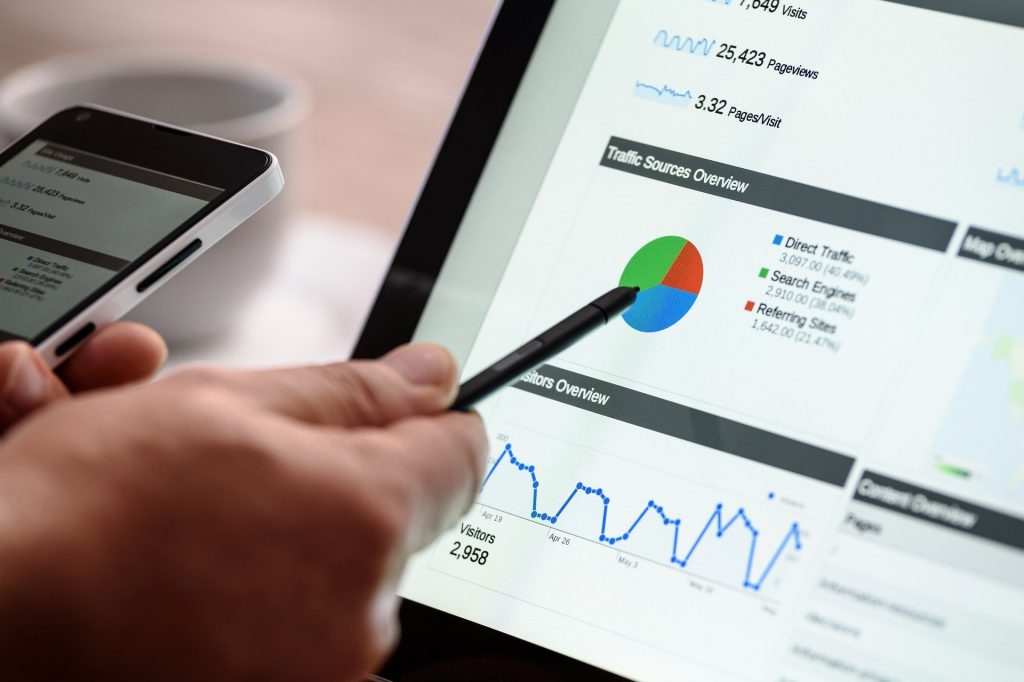 According to projections in the 2021 Ad Spend Report released by Dentsu, spending on advertisements in the UK is forecasted to experience the second highest rate of growth by the end of 2021. According to the report, the UK ad market could experience a 10.4% growth in 2021 compared to 2020. Globally, the report forecasts that only India could experience a higher ad spend growth rate by the end of the year at 10.8%. The ad spend rates in France and Italy are also forecasted to grow steadily with the countries expected to record an 8.9%, 7.2% and 5.9% growth rate respectively.
The report also shows that the US will continue to lead the pack in the ad spending globally with 37.9% shares, followed by China at 17.6% shares, Japan at 9.9% while the UK ranks fourth with 5.1% shares.
In the coming year, the biggest challenge for advertisers will be predicting which consumer behaviours will be temporary or permanent. Despite the uncertainty that advertisers and brands globally have faced in the past 6 months, most brands are confident that any growth in the marketing and advertising sector will be driven through social media platforms, search engines and video adverts. Opting for an outsourced brand manager could help navigate this uncertainty.
What Predictions do Top-Tier Ad Agencies have for the Global Ad Market in 2021?
At the end of 2020, Forbes made a compilation of growth predictions in the ad sector for 2021 made by three top advertisement firms; Magna, Zenith, and, GroupM. The predictions made by these agencies will be discussed below but one thing is clear – all three agencies provided very modest predictions for potential growth in the 2021 ad market.
According to the report by Forbes, it appears that all three firms agree that digital advertising will grow at a faster pace compared to other traditional forms of advertising. With many regions offering COVID-19 vaccinations, it is expected that restrictions on movement and socialising will be lifted, which could result in a steady growth in cinema ads. Sports advertising may also grow steadily since the Olympic games are finally expected to be held in Tokyo after being delayed for a year because of the pandemic.
Magna predicts that in 2021, the global ad spend will likely increase by 7.6% to reach a cumulative total of $612 billion. Advertising on digital platforms will likely see a 10.4% growth while advertising on traditional media will rise by a modest 3.5% (This will be a revenue decrease of $42 billion compared to the ad spend in 2019). Magna also predicts that India will experience the highest ad spend growth rate with a year-on-year increase of 26.9%.
On the other hand, Zenith predicts that the 2021 global ad spend will hit highs of $634 billion (This is less than the cumulative global spend in 2019). In 2022, they also predict that the global ad spend will increase by an additional 5.2% to hit $652 billion. Despite the big boost that the US received after the recently concluded elections, it is expected to experience a modest growth of just 3.3%. This growth rate is much slower than projections for other regions like Latin America and North Africa/Middle East which are forecasted to experience a growth ranging between 10-11%.
GroupM provided the most optimistic growth projections in the 2021 ad market. They forecast that the spending on advertising by the end of the year will hit $651 billion. Their forecasts show that Latin America and APAC regions will experience the largest growth rates at 24.4% and 14.1% respectively. According to the analysis done by GroupM, digital media advertising will realize a 14.1% growth to be valued at $396.8 billion. Their projections for growth in digital ads are slightly higher than the forecasts made by Magna.
Revised Down Projections for 2021 Ad Spend Growth in the UK
According to data from the most recent Advertising Association/WARC Expenditure Report, the UK may experience a slower ad spend growth than originally expected. This means that a July report that predicted that the ad sector could experience a 16.6% growth has been revised down to reflect that the UK will only experience a 14.4% growth rate.
The overall ad spending in the UK in the year 2020 is now expected to reduce by 14.5% to reach compared to £21.5 billion. This is a £3.6 billion shortfall compared to the total ad spend recorded in 2019. The loss could have even been more were it not for a jump in advertisement spending in Q4 of 2019 that can be attributed to ad spending during the festive season. As it is, it is also projected that ad spending in Q4 2021 will fall by 10.5% compared to the same period in 2019.