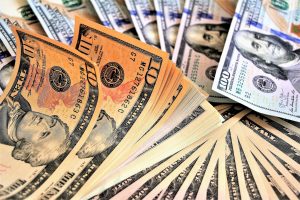 A bridging loan is a loan that is used to deal with the financial gap when you have to purchase an item when you're still waiting for money from selling another item. 

In many cases, these rapid bridging loans are typically used by people who are trying to purchase a property but are waiting for the funds from selling another property to become available. 

A bridging loan is a secured loan and this essentially means that you would require a valuable asset in order to get this type of loan such as land or real estate. 

What can you use this type of loan for?

There are many ways you can use this type of loan and some of them are:

- Purchasing real estate
- Developing property
- Getting into a new business venture
- Settling a divorce
- Buy to let investments
- Dealing with a tax bill

Property developers also use bridging loans at auctions. This is because they will typically have to pay the deposit to ensure their purchase is secured in a short space of time. 

Property Development

This type of loan is also widely used by property developers as well as landlords who need cash to fund their real estate ventures which they intend to sell soon after. 

Residential bridging loan
There are many people who are moving from one home to another who are using bridging loans.

Bridging loan types

There are basically two types, open bridge and closed bridge. 

Open Bridge

These type of bridging loans don't have a particular end date that is set. As a result, you are free to repay the loan whenever you have the cash. In most cases, they can be for a year or in some case, a bit longer. 

Closed Bridge

These are more fixed in their end dates. This is typically according to when you believe you'll have the money to repay the loan. In most cases, these loans only last a couple of weeks or months and they are also known as short term bridging loans. 

The open type is typically more costly when compared to the closed type since they offer greater flexibility. As a result, no matter which one you get, you will have to find a way to pay the loan. 

The best way to choose bridging finance

Now, before you begin looking at different bridging loans, there are a couple of considerations. 

The amount that you need to borrow: There are lenders that have bridging loans that can be as little as £5,000 to as much as £10 million+. 
The worth of your home or property: This will directly affect the amount of money that you'll be able to borrow as well as the rate. 
The length of time you need to borrow: This type of loan can be quite short such as a month. It can also be longer such as 2 years. 
Your property status: If your property has a mortgage then this will impact the amount that you can borrow. It will also determine if you can access first or second charge type of loans. 

What are first and second charge loans?

Basically, when you put in your application for a bridging loan, the lender of your choice will add a charge to the real estate that you're using to act as a form of security. These indicate the debt priority in the event that you can't repay. So, if your real estate is actually seized and sold in order to pay your debt, a loan that is first charge will need to be paid first before a second charge loan. 

So, if the bridge loan is the first loan or security for your real estate, then this would be a first charge loan. One example of a first charge loan is typically a mortgage. However, if you don't have any borrowing down on your real estate or no mortgage on it, then that can be a first charge bridge loan. 

If the property already has a mortgage or other type of loan, then it will be a second charge loan. As a result, the second charge lender will need to receive permission from the first lender before they can actually proceed. 

Do note that there are no limitations to the number of charges that can be listed on a particular piece of real estate.