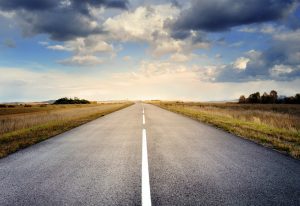 So, you have finished the HGV license tests and have passed. Congratulations, as you are now ready to hit the road as a professional heavy goods vehicle driver. As with any occupation, however, there's a learning curve and having passed, you can be certain that you will get better in no time. However, the fact that it's your first time in the field means you can benefit from all the wisdom that has come before you. That being said, here are the 5 most important tips for those just getting started in HGV driving. 

Be Prepared

As with any undertaking, planning is vital to your success as a heavy goods vehicle driver. You might initially think that CPC training is all about getting from one destination to another, but in reality, there are numerous things to consider, many that can go wrong, cause issues and even change at the last minute. However, if you take the time to plan for each trip, the chances of getting caught out are way slimmer. So, stop looking at your journey as just a drive from point A to point B and start taking into account alternative routes, refuelling, rests stops, and any stops you need to take during the trip. Take advantage of apps to help plan your trips so that you're never caught unprepared. 

Check the Vehicles Height

Perhaps the biggest mistake new HGV drivers make is trying to fit the vehicle in a gap that is too small. This is common in bridges and has been the cause of many photos and videos on the Internet and a source of frustration for people on the road trying to navigate around an HGV stuck under a bridge. Keep in mind that it's your responsibility as an HGV driver to practice duty of care and avoid accidents as well as damage to your vehicle and public property. As such, it is important to know the weight and height of your HGV and make decisions accordingly.
 
Pro Tip: If you ever have a hunch a gap is too tight, don't try to drive your vehicle through it. Better safe than sorry. 

Stay Hydrated

This tip might seem a bit odd, given that we all drink water when thirsty. However, if you want to be an excellent driver, you need to know how to stay healthy. Water is vital for human survival and dehydration can result in dizziness, loss of alertness and fatigue, all of which you don't want when driving an HGV. So, ensure you always have a bottle of water beside you and drink on a regular basis. 

Take Breaks

Your employer will constantly remind you that you need to take a particular number of breaks every shift and for a specific amount of time. So take this advice and heed it. We are all always tempted to just get done with something so that we can rest without the task at hand being in mind. However, trying to 'work through it' come sometimes be detrimental and worsen your situation, especially when driving an HGV. As a driver, it can especially be tempting to continue driving at night because there's no traffic. However, you are human and need to rest and sleep for your body to function optimally. 

So, when it's time to take a break, stop the HGV and rest. Ensure you stretch your legs and talk a walk as well. And if you start feeling sleepy or tired, do not hesitate to take a break.