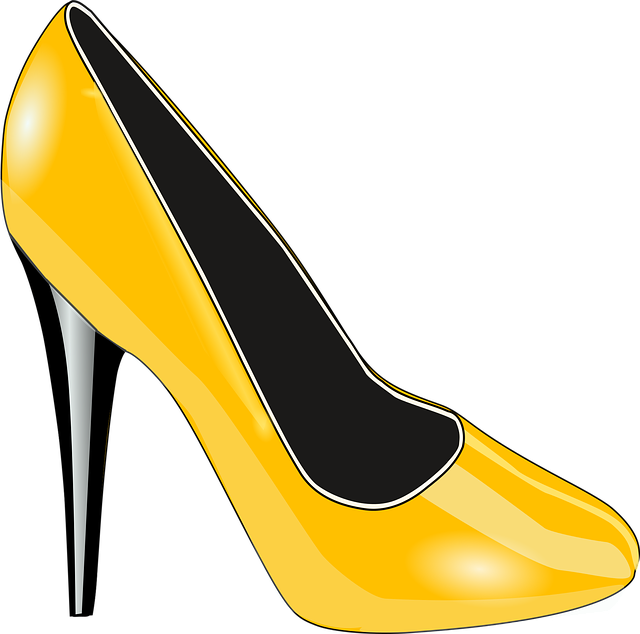 Heels and shapewear go hand-in-hand when it comes to shaping your figure. In fact, heels can almost be seen as a form of shapewear in their own right. While shapewear is designed to define and support your core silhouette, heels form the basis of your sleek outline and can encourage good posture. Used together they can be a formidable force in the quest for the perfect figure. So how can you use the advantages of heels and shapewear to project the image you want without compromising on comfort?
Creating Beautiful Curves
A combination of heels and a girdle can create or highlight curves. What is a girdle? Perhaps all you need is to accentuate your existing curves, however, with these body tools you can also create curves where they are lacking. Shapewear combined with a killer set of heels can be used to create a smashing look. The right core-focused shapewear will compress your waistline and lift your derriere to form a perfect silhouette. These highlighted curves will be superbly set off by wearing slim, high heels. For a shoulder to hip hourglass figure go for a corselette or full bodysuit. When paired with slim stiletto heels, the curves created will be reflected along the leg line of the body.
Creating Lengthened Lines
From kitten heels to platforms, the main purpose of heels is to increase the length and line of your silhouette. The whole focus is on the legs and how they can assist in lengthening the line of your body. Long legs have always had a major impact on the overall look of a woman's body. To achieve this look, team a pair of heels with body wear like shaping shorts or a body shaping slip. The compression that these garments create around the hip and thigh area perfectly complements the lengthening line that high heels are able to provide.
How to Balance the Shape of your Body
When creating a streamlined silhouette it is important to balance the proportions of your body. For example, think about how specific shapewear can be used to balance out the different extremes of the triangle and pear-shaped bodies. Shapewear will not change the natural shape of your body, however, it will add tone and balance to the overall look. For tone and balance look for high waist/low leg control briefs that provide maximum control around your hips and waist. The addition of a wide-strapped, panelled bra will create a wonderful uplift to the breasts that will complement the shape of your shoulders and highlight your waistline. Mules and slingback heels are a great way to balance the proportions of the body but avoid ankle straps as they will segment and interrupt the shape and line you wish to achieve.
Keeping Comfortable
Properly fitted shapewear forms an integral part of keeping comfortable. The same goes for wearing heels. Confidence comes from within which is why it is so key to looking great. Ultimately your confidence can only grow if you feel comfortable and natural about the way you look. So how do you ensure that your shapewear and heels will be comfortable – not only for short periods of time but all day long if necessary? Both of these rely on choosing the right fit and size. If your shapewear is too small it will constrict blood flow and pinch your body making you feel uncomfortable and even cause pain. In addition, shapewear that is too small for your figure will dig into parts of your body creating lumps and bumps in places you don't want them to be. Badly fitted shapewear that is too large will be inclined to shift as your body moves around causing sections to roll up or down.
Similarly, your heels need to be the right size and fit comfortably to avoid crippling foot and back pain in the short and long term. Higher heels need to be sufficiently supported around the whole foot or they will force bad posture that will be detrimental to the overall body line you wish to create.
Since comfort and fit are so important, you should be aware of any dangers associated with these methods of changing your figure.
Shapewear
Since the highest compression shapewear can lead to constricted circulation and discomfort over time they should be reserved for short-term wear. A safe way to avoid any danger is to have your shapewear professionally fitted. Well-fitted shapewear garments should refine your shape gently and make you feel great while wearing them.