Trying To Score A Sun Lounger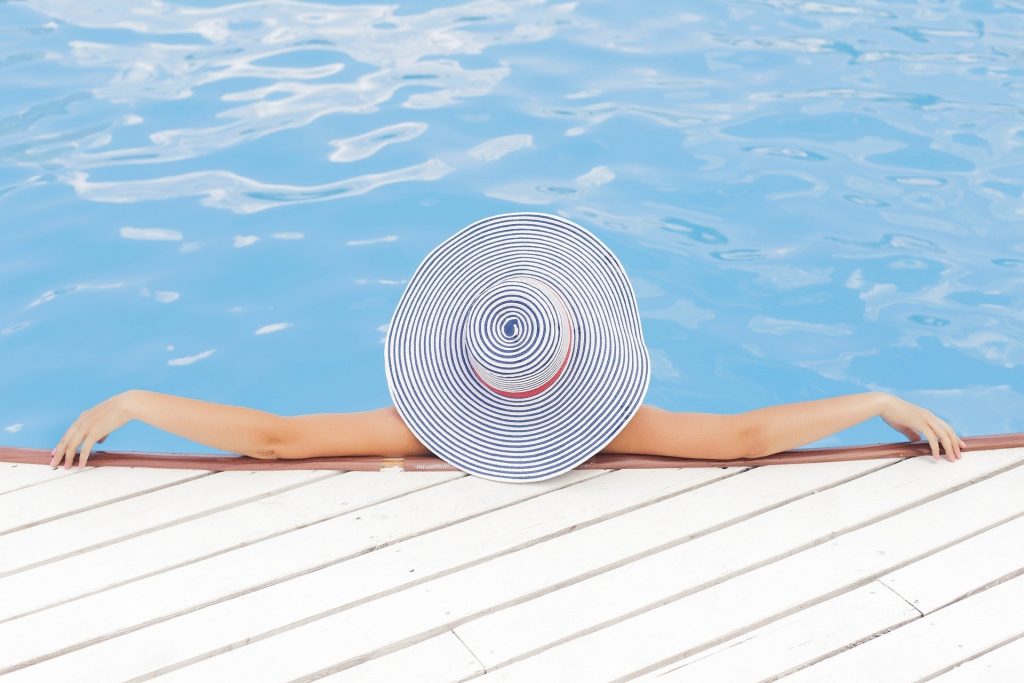 While there are a lot of obvious things we miss about travel, there are other things we're missing that are a bit unexpected. Fighting for a sun lounger isn't something we ever thought we'd miss. After all, it can be a stressful process! We've never thought of it as a way to unwind. Still, we've noticed that we really miss the hunt for the perfect lounger.
Landing the best sunbed is all but impossible if you're not willing to crawl out of bed at the crack of down and mark your preferred chair as your own. If you wake up after 6 AM, you'll see the nicest chairs covered in towels, bags, and other belongings.
With that said, if you're able to get out of bed at a reasonable time, you have a pretty good chance of finding a chair in a good location. If you get your timing right, you can claim a chair and hit the breakfast buffet as it opens.
Scoring a chair that's close to the pool or in the shade can give you a surge of adrenaline. After a chair is claimed, you'll know that you get to enjoy it all day long. We've been locked down for a while now, and being cooped up in the house has left us feeling pretty bored. It's no wonder that we miss something that gets our hearts pumping. Borneo holiday.
Grabbing Food At The Airport
There are a lot of downsides to eating at the airport. Your selection is limited, and it's likely that you'll pay a premium price for the food that you choose. Still, there's something that's so exciting about grabbing a delicious sandwich or another type of meal when you're waiting for a plane.
Minibars
Minibars tend to be a big hit with kids, and it's easy to understand why. What's not to love about a tiny fridge stuffed with goodies? A minibar becomes even more exciting when you realize that it gets refilled every day. Despite the name, minibars don't just contain alcohol. You'll find juices, soda, and an assortment of other snacks inside.
Minibars might be expensive, but it's hard to beat the convenience of having all kinds of snacks right in your room. After a long day of relaxing, you're not always going to have the strength to venture far from your bed. Thankfully, all you have to do is open up the minibar if you want a bite to eat or a chilled beverage. You might not find gourmet snacks in your minibar — a lot of them are stacked with pretzels and chips — but it's still exciting to have a big selection of snacks at your fingertips.
Minibars are great when you're relaxing, but they're also a real asset when you're traveling for business. When you're dealing with jet lag and your sleep schedule is out of whack, it's nice to be able to grab something to eat after waking up in the middle of the night. When you're traveling out of the country, you can even enjoy snacks you wouldn't be able to find back home!
If you indulge in your minibar, you're going to pay for it. Enjoying the items in your minibar is great at first, but it's a lot less fun when you receive your final bill after checking out. Still, it's hard to put a price on the level of convenience that a minibar provides.
Enjoying In-Flight Movies
Airplanes are the perfect place to see movies you'd never pay to watch at home. Being on a plane gives you the chance to watch the kinds of films you would normally avoid. Whether you put on a goofy rom-com or check out a box office bomb, you can really experiment when watching in-flight movies.